VXPASS, the digital COVID-19 vaccine card provider built on the BSV blockchain, has been approved by the city of San Francisco as an accredited digital vaccine card provider. This means that people in San Francisco who want to prove their vaccination status to businesses cannot be turned away if they present their VXPASS and photo identification upon entry.
VXPASS offers a verifiable digital COVID-19 vaccine card that is underwritten by certified healthcare providers and published to the BSV blockchain while maintaining user privacy.
The service creates a digitally signed version of COVID-19 vaccination cards which can be verified against the BSV blockchain without exposing the identity of the vaccinated party.
VXPass creates a record of all relevant vaccine data on the BSV blockchain, using techniques that protect patient privacy. The company's solution gives government bodies and health organisations the ability to monitor their vaccination programs more efficiently in real-time while also giving control over access to individuals.
VXPASS Executive Director of International Affairs Justin Pauly says that being added to the list of approved providers in San Francisco shows that they meet the 'gold standard' for digital vaccine card providers in the United States.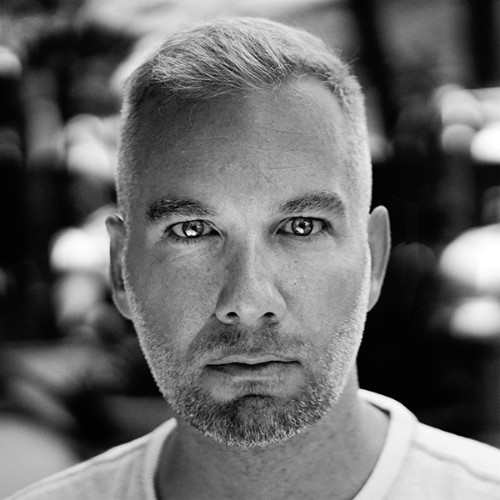 'This is the first blockchain-based vaccine card service accepted by San Francisco. San Francisco was the first to open it up and say we will accept some sort of digital pass in the US, so it is essentially the gold standard of adoption. They have updated their site to reflect this and now you cannot be turned away by showing a VXPASS to a business in the city.'
'Once you're on the list, that is acceptable proof of COVID-19 vaccination status. If you show your VXPASS and your identification, you can't be turned away for service,' he says.
Compared with other providers operating in the United States, VXPASS is unique in offering verification at the points of issuance and inspection. Many other digital vaccine card providers in the US offer what is essentially a digital reproduction of paper vaccine cards that cannot be verified against state databases or proven to be authentic.
'The other solutions are essentially self-validation and are not really verified – they are essentially just a picture of your card. Ours is verified against a credentialing body – sometimes its doctors, most of the time its pharmacists.'
'At VXPASS we always wanted to create a verified health record instead of some copy or digital version of a paper vaccination card. We got through because our solution is verified through state databases and they trust our system enough to say that any VXPASS is one hundred percent valid. So, not only do we feel validated by San Francisco, but San Francisco feels safe enough to believe in our validation,' Pauly says.
Getting a VXPASS vaccine card
The VXPASS vaccine card can be accessed and displayed as a QR code through the application, which verifies the user's vaccination status against their public, anonymous record on the BSV blockchain. Obtaining a VXPASS vaccine card can be accomplished in two ways, Pauly explains.
'One is at point of care, which means you are given it when you have the vaccine injection. The other is after care, where you have to go to the state where you are vaccinated. You would take your identification, go down to a VXPASS-certified pharmacist. Usually, they are independent pharmacies and they have access to the state database records.'
'The pharmacists would look at that [identification]. They then look you up on the database, make sure that the information is correct, and then they essentially stake their name and their operational ID against that record, validating that it is correct. The interesting thing about VXPASS, and this is why it's a verified health record instead of just an electronic health record, is once we put it on-chain, it's immutable – it's on-chain, its unchangeable,' he says.
The efficiency of VXPASS is due to the power and scalability of the BSV blockchain, which scales unbounded and leverages its ultra-low transaction fees and next-generation data management features to provide an unprecedentedly capable infrastructure. In fact, the actual process of registering for VXPASS is so quick that Pauly says they had to purposefully inject slides of information into the application to slow it down.
'In VXPASS, when you sign up as a new patient and you go through the process, our biggest complaint was that it happens too quickly and people couldn't believe that we'd written something to the blockchain. So, we had to put information slides within the application's sign-up process. It's such small amounts of data and BSV has such a quick turnaround that we had to slow the process down.'
'BSV is viable and reliable, and it's quick enough that we can do it in a live demo. You don't have to sit and wait – it just always works. The cool thing is that with BSV we could literally write 10 billion records a month and have plenty of bandwidth left over to do whatever else we wanted,' he adds.
This has also placed VXPASS in a position to offer enterprise-scale medical record management at a fraction of the cost and implementation time as traditional providers.
Pauly says the applications of BSV within this sector are so extremely efficient that when considering major RFPs from the US government related to the management of medical data, they have found instances where a proposed five-year plan to store billions of data records could be completed in five weeks using the BSV blockchain.
Explosive growth in the United States
A primary measure of VXPASS's adoption is its onboarding of pharmacies which are then certified to provide its digital vaccine cards to their patients and business clients. In this regard, VXPASS has seen explosive growth, not just in San Francisco but across the United States.
'We have onboarded around 50,000 pharmacies inside the United States, and we have done that in eight days. In terms of onboarding pharmacies, we are averaging something like nine hundred an hour,' Pauly says.
The team has its hands full with onboarding these pharmacies and medical providers, and they expect this growth to continue across the country as more are made aware of their unique and cheaper offering that delivers a level of verification far above those of their competitors thanks to their use of the BSV blockchain.
'Unlike our competitors, VXPASS is for life. For some of them, you have to pay monthly to track the vaccine status of employees. In market, we're far less expensive than others.'
Pauly believes that this massive initial adoption of 50,000 new pharmacies being onboarded is only the beginning of their growth. He expects this to ramp up considerably in future as VXPASS becomes more widely adopted and sees additional approvals in more states and cities following its validation by the city of San Francisco.
'I think we are going to see a hockey-stick spike in onboarding,' he says.
To find out more about VXPASS and how to register as a certified provider, visit the company's official website.