VX Technologies has been building products on the BSV blockchain for more than a year and have had global traction with their platform that puts verified health records onto the BSV blockchain, including in Lesotho and San Francisco.
In a presentation at the Blockchain for Saudi Vision 2030 summit, VX Technologies President, Justin Pauly introduced their flagship product, VXPass. 
You can watch the presentation on our YouTube channel or read the transcript below. To stay abreast of similar summits and presentations in your geographic location, bookmark our events page.
Blockchain vaccination verification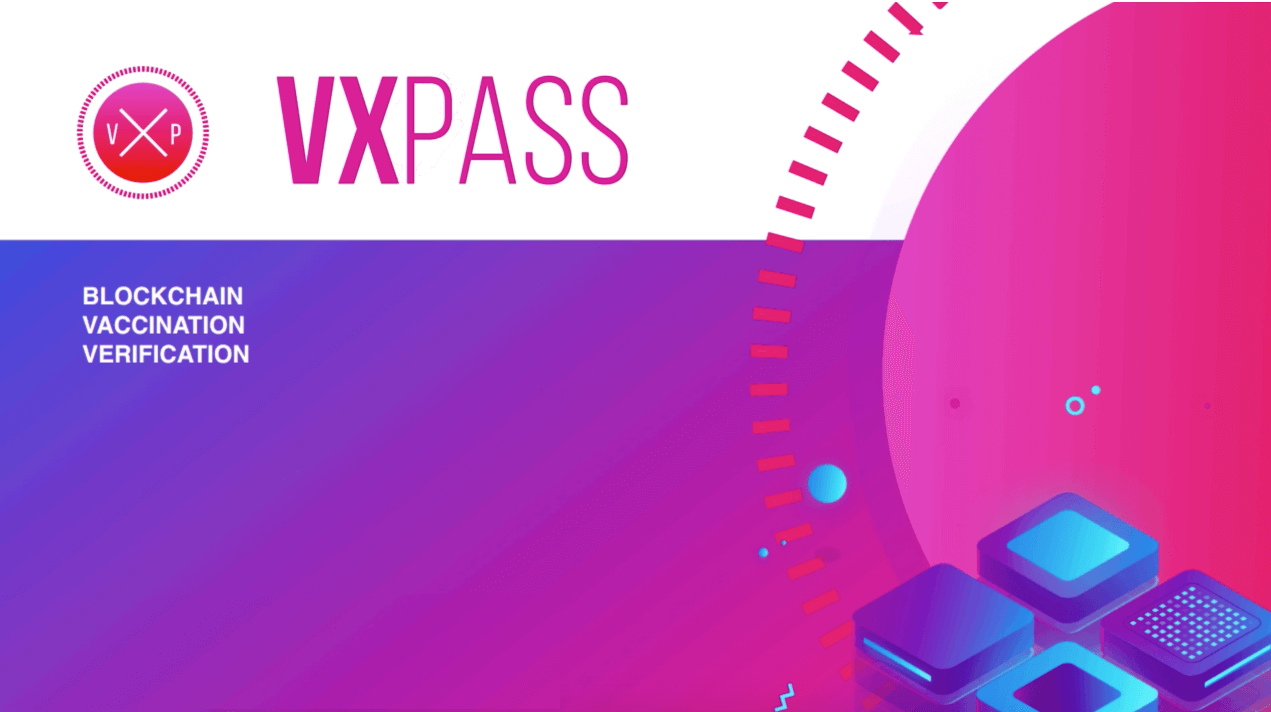 At the core of what we do is to produce a double digital signature verified health record. Every record that we put on chain (on the BSV blockchain) is not just a record we have scraped from a database, but it has to be verified by a licensed person in that country. This means it's always under the stewardship of a nation.
However, that medical record is under the ownership of the patient, which allows them to travel, to go to universities and to move around in safe environments.
So if you're going to attend a conference at a hotel, you would be able to present your VXPass. It is also peer to peer verifiable so that I can verify another attendant and they can verify me. This could be applied to family gatherings, border posts, or wherever you require such verification.
Obviously our platform started with COVID 19 vaccination verification, as that's on the minds of most nations and people around the world.
If you look at what our platform looks like to the patient in the image above, you'll see it's quite simple. You do a new patient login and we never, ever put personally identifiable information on the blockchain (on chain). This is critical, as we believe health information is the purview of the patient and the government only.
We can however use these records for research purposes, as they are pseudonymous on chain which provides tremendous value to international organisations such as the United Nations, universities or cooperatives that are working to beat the COVID pandemic and keep the next one at an epidemic level.
A blockchain-invisible user interface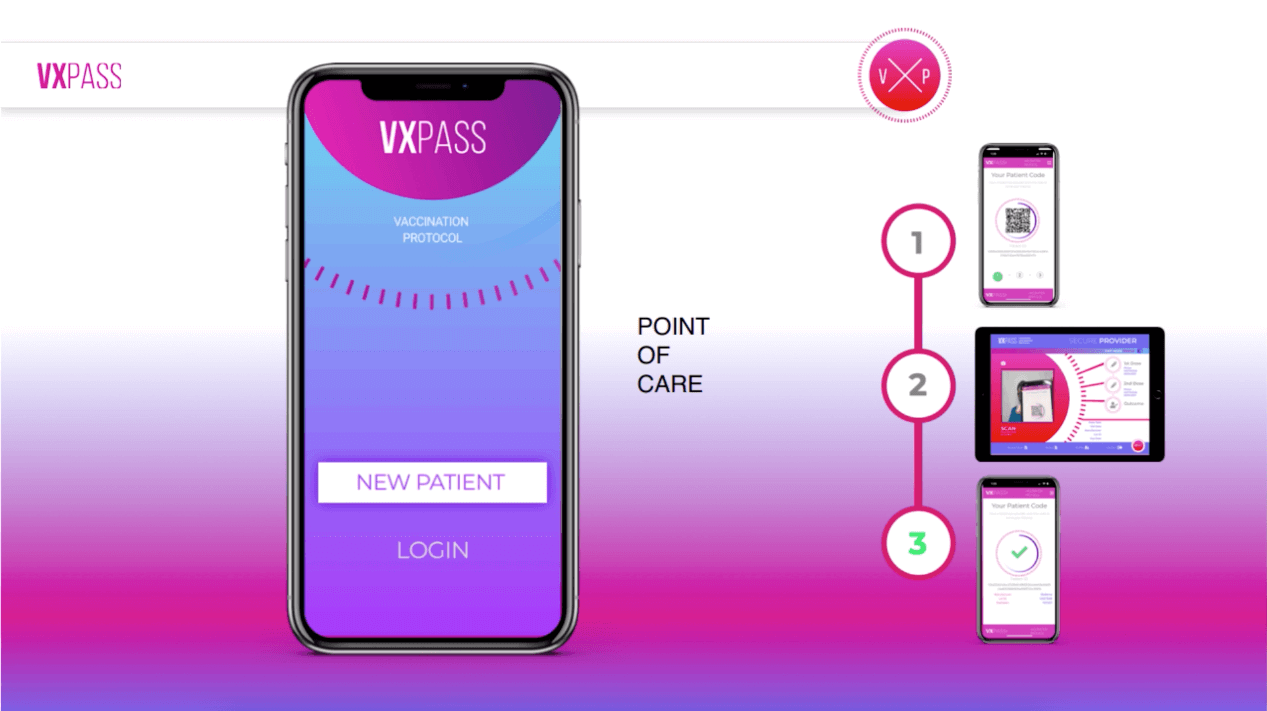 Because our user interface is so simple, a lot of the people don't actually know that all of this is happening on the blockchain – making it a wonderful way to introduce millions to the utility of the technology. 
With a single click you create your wallet and your public and private key is sent to you. 
On the provider side, an account can only be created by a verified professional under the stewardship of the nation. In most countries this means you have to be a licensed doctor, medical professional or a pharmacist who is qualified to administer the particular vaccine to be able to issue a VX Pass. 
Once you've gone through the sign up process, you'll see a check mark confirming your account and your personal QR code. 
VXPass Aftercare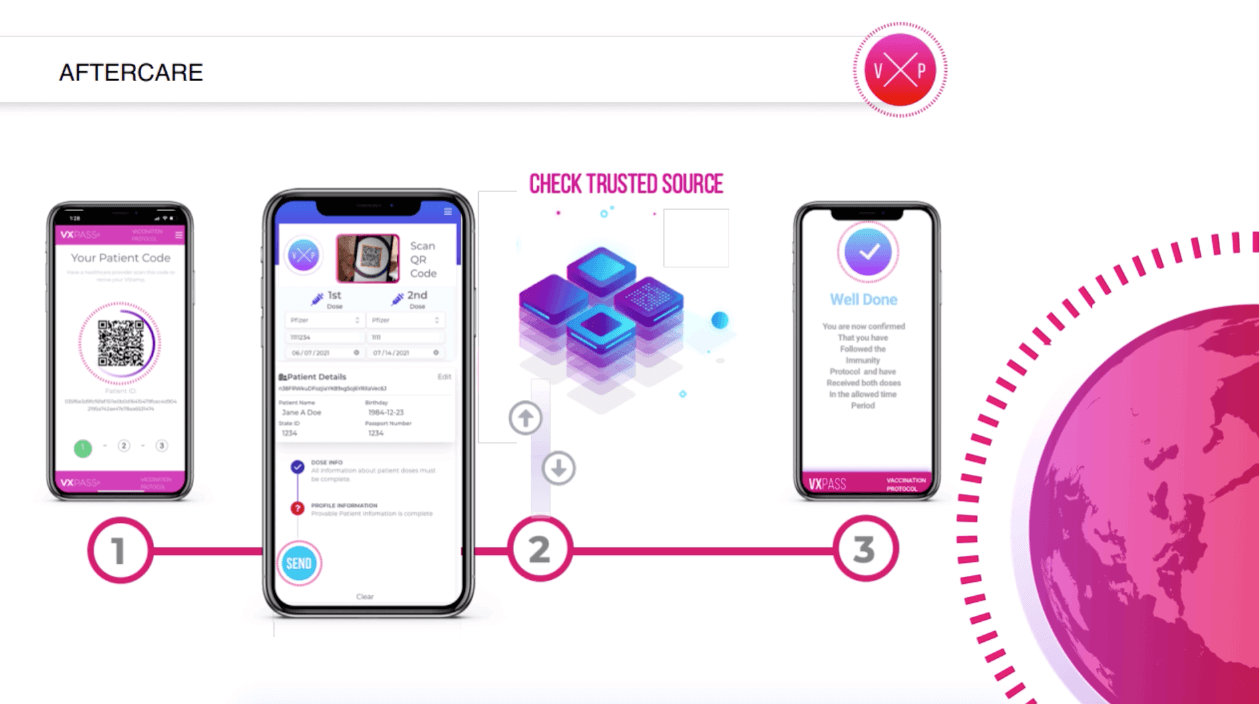 The other option we have on our platform is what we call Aftercare. Aftercare is where we check the current database, we're presented with identification, and then someone from the Ministry of Health or Department of Health can issue a VXPass to those who have priorly been vaccinated
Scalability and interoperability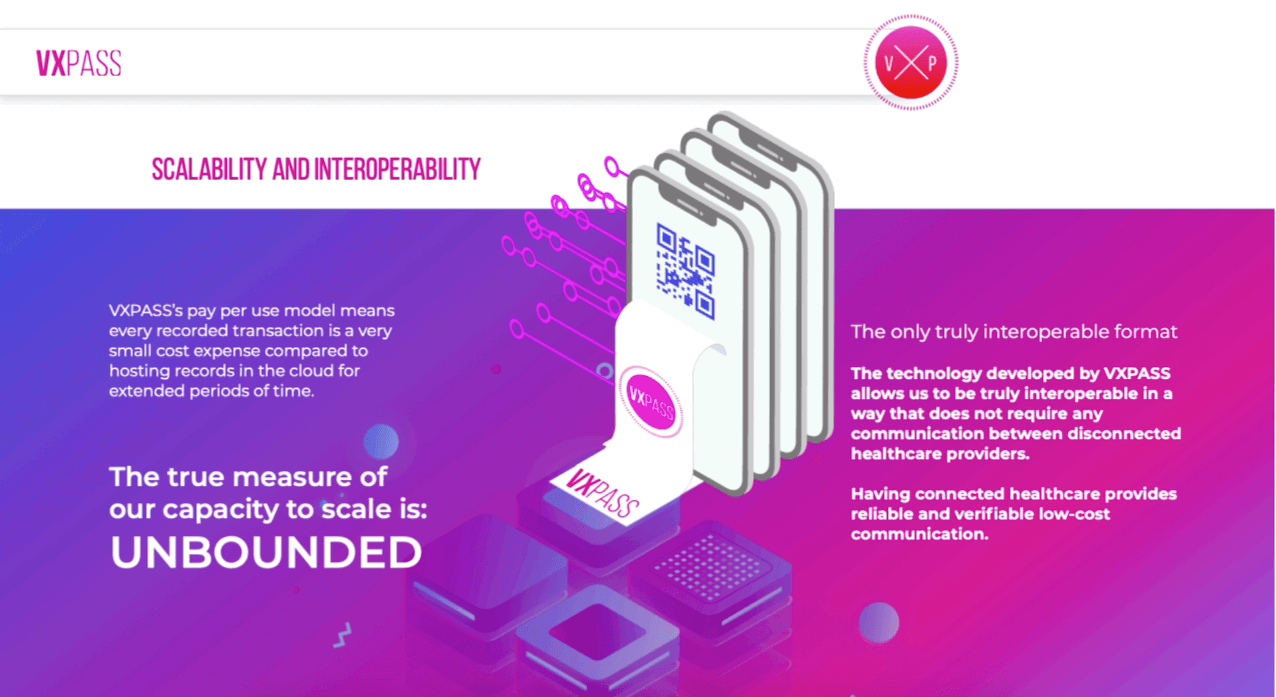 Interoperability and scalability are critical in our path forward as we try to change the world in terms of how we understand, deliver and execute digital health transformation. 
Trust, accuracy, ownership via the BSV blockchain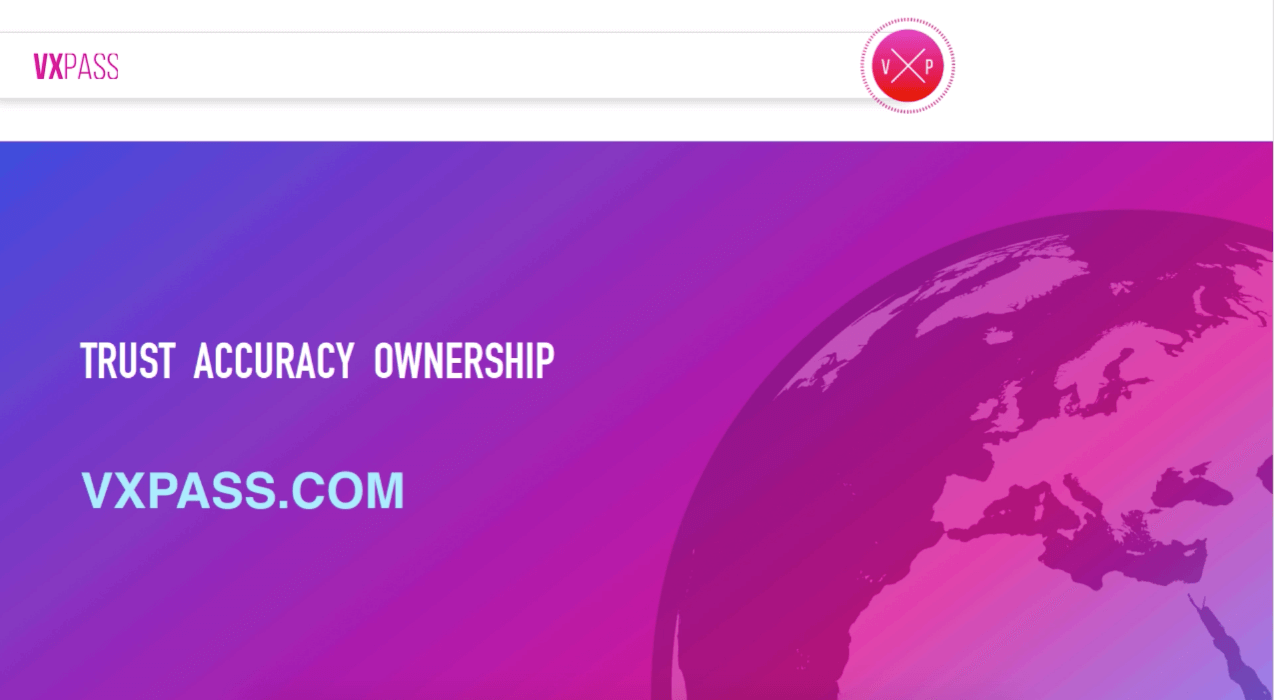 In the end, we always need to understand that trust, accuracy and the ownership are critical for health care moving forward.
VX Pass implementation
Currently, VX Pass is in implementation in two nations: the United States and Lesotho. VX pass is in talks at varying levels with 28 other countries to bring their grand total to 30 countries as of February 2022. 'This is not a proof-of-concept – they are fully implementing our product,' says Justin Pauly. `We are very excited to have achieved that within a year of starting our company and have it based it solely on blockchain – the BSV blockchain. We're proud to be at the spear tip of blockchain education, and we're doing it in some places that don't have access to blockchain education.'
BSV – the blockchain for enterprise and government projects
With unbounded on-chain scaling, the BSV blockchain supports high transaction volumes at fast speed and for predictable low fees, in addition to offering micropayment capabilities and the greater data capacity needed for large scale blockchain applications. BSV supports a regulation-friendly blockchain ecosystem that enterprises want and governments require.
Blockchain for enterprise 
The BSV blockchain is uniquely positioned to offer a platform for the development of enterprise-grade and national-scale blockchain applications and services. Learn how businesses are leveraging the capabilities of the BSV blockchain to create a competitive advantage. See Business Use Cases
Blockchain for Government Initiative 
We believe in a world where blockchain technology enables new efficiencies and ensures transparency for both business and government to empower consumers and citizens. To realise that vision, the Blockchain for Government Initiative works to offer education, raise awareness, improve understanding and increase adoption of the BSV blockchain. Learn More
Blockchain & law 
Global adoption of blockchain technology requires enterprises and lawmakers to become comfortable with blockchain technology. To ensure the development of a regulatory environment that both fosters lawful conduct and facilitates innovation, we regularly engage with leading policymakers to raise awareness of legislative issues and advise on the development of positive policy. Watch Videos