Today in Islamabad, BSV blockchain's Jimmy Nguyen led a delegation of blockchain experts to the residence of His Excellency Dr Arif Alvi, President of the Islamic Republic of Pakistan, for a sit-down meeting on the future of blockchain in the country.
The meeting is the first of many taking place this week in Islamabad and Karachi with government ministers and private business leaders.
Among the first things His Excellency told the blockchain delegation was a straightforward admission:
'I am convinced.'
His Excellency explained that he was well aware of the case for blockchain in government, engaging with Nguyen on the concept of identity and identity management, and lamented that Pakistan – like most countries – is losing out due to the prevalence of data silos across government departments and beyond.
Nguyen shared the ways that he and BSV blockchain's association can assist Pakistan in transitioning various government functions to the blockchain, in particular by providing blockchain training to government ministers, officials and employees – a notion the President took seriously, speaking at length about the need for Pakistan to develop and train the human resource of the country in emerging technologies like blockchain to meet the requirements of the fourth industrial revolution.
The President advocated for a National Blockchain Strategy – one which would begin with inculcating blockchain technology at the level of Pakistan's universities.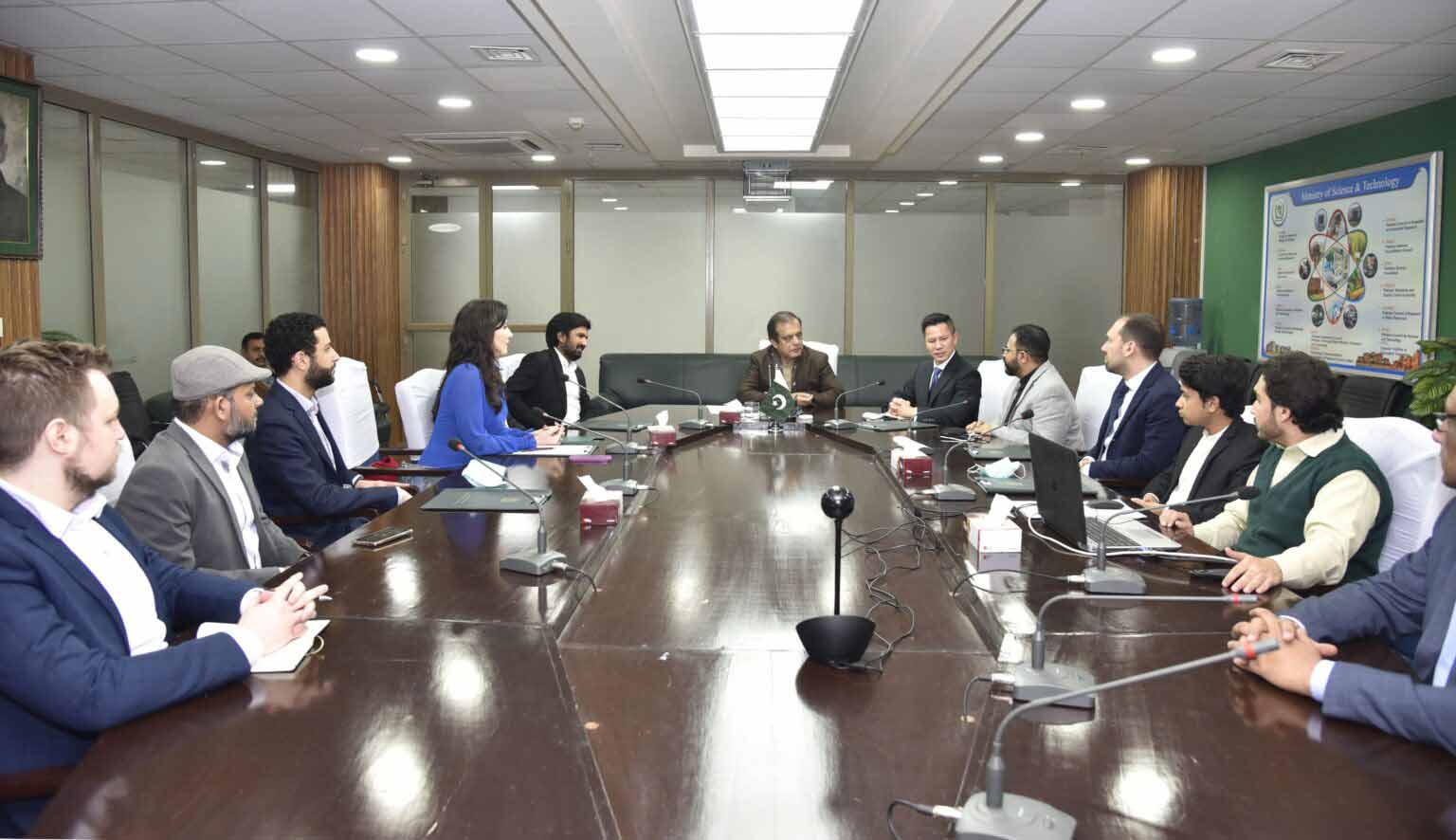 Specific government use cases for blockchain were also discussed. Nguyen shared the work being done with governments and businesses around the world to change the way governments serve their people, from the capture of customs revenue at the border to trustless voting and, of course, fast and fractional payments.
Following the meeting with the President, the BSV blockchain delegation continued to the Pakistan Ministry of Science and Technology to meet with minister Mr Shibli Faraz, where the discussion on what the BSV blockchain offers Pakistan continued. There too, the minister appreciated the value of blockchain in government:
'The first time I heard of blockchain, I knew it was meant for Pakistan,' he said.